Meander around the expansive halls of the Geneva Motor Show, collar one of the many engineers busy explaining their latest innovation and ask them a simple question: what powertrain will you be using in five years' time?
The answers are always a mixed bag. Some will defiantly state that pure battery electric vehicles are the way forward, others will remind you of their commitment to hydrogen fuel cell, others will pledge allegiance to the internal combustion engine and some will glaze over and slowly back away.
Long story short, most of the major manufacturers either don't know or simply can't decide what will be best for business, but nearly all of them have been relatively slow to implement the inevitable move away from fossil fuel. Nissan, a brand that has long spearheaded electric propulsion and is the proud owner of the best-selling EV of all time, flouted its second generation Leaf, which can manage 168 miles of range and a 150hp output.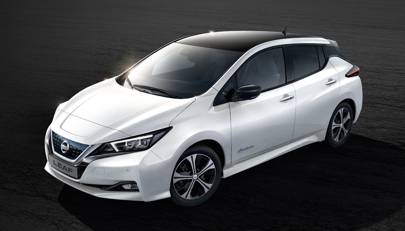 It's also talking about Vehicle-2-Grid technology and ways to harness the power of green energy via virtual power plants, but across from its stand, fellow Japanese marque Mazda didn't even mention batteries or electric motors once.
In fact, it was busy bigging up the benefits its homogeneous charge compression ignition Skyactiv-X engine that it claims moves the game forward in terms of emissions and refinement. "I have a young daughter, and I can guarantee you she will not be driving a car in ten years' time," explains Fabrizio Giugiaro, CEO of GFG Style and the man behind the GFG Sibylla Concept – a partnership with smart energy company Envision.